We recently concluded our latest round of Active Air Green Wall research for Highways England in collaboration with Biotecture at University College London and have reported very encouraging results.
The study focused on how our Active Airflow Living Wall system; a system that has been engineered to improve the filtration of air using the natural process of phytoremediation.
During this round of testing, we wanted to test the Active Airflow system's ability to mitigate major roadside air pollutants in a laboratory setting.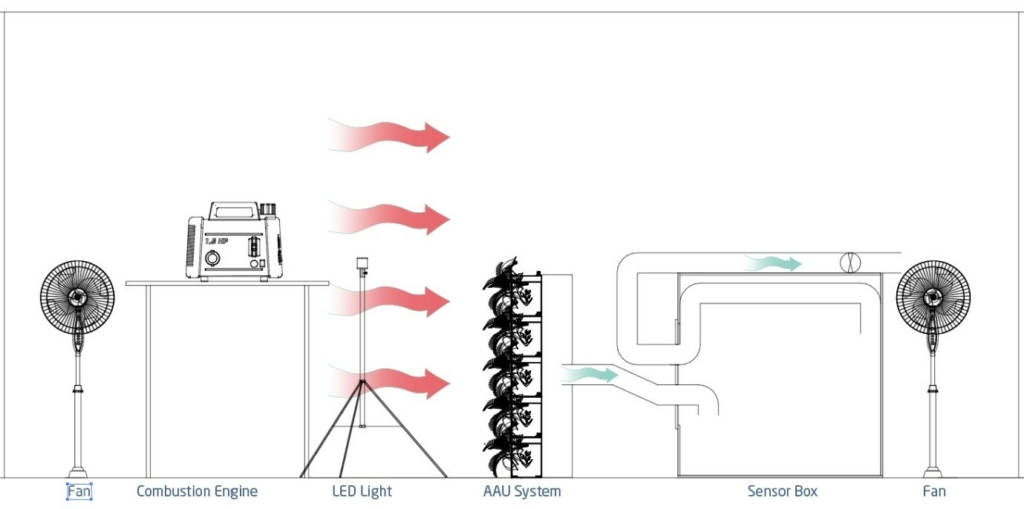 Traffic on the UK's roads accounts for 32% of nitrogen oxides in the atmosphere, which has been linked to respiratory diseases, heart disease and lung cancer.
Air pollution and how to reduce it, especially in cities where the volume of traffic means that roadsides are often exceeding the legal limit for nitrogen oxides, is a topic that is at the forefront of a lot of people's minds at the moment. The Active Air system utilises pressure differentials to move polluted air through the leaf and root zones of the plants and harmful particulate matter and gas pollutants are removed and allow the system to output clean air.
This technology has most potential for improving indoor air quality, where there are less external airflow parameters to consider and the creation of 'clean air zones' is a more starightforward task, particularly in areas of buildings with limited natural airflow or mechanical ventilation.
The health and productivity benefits of improving indoor air quality are well established. This new biological filtration system will have a vast array of potential uses both indoor and outdoor.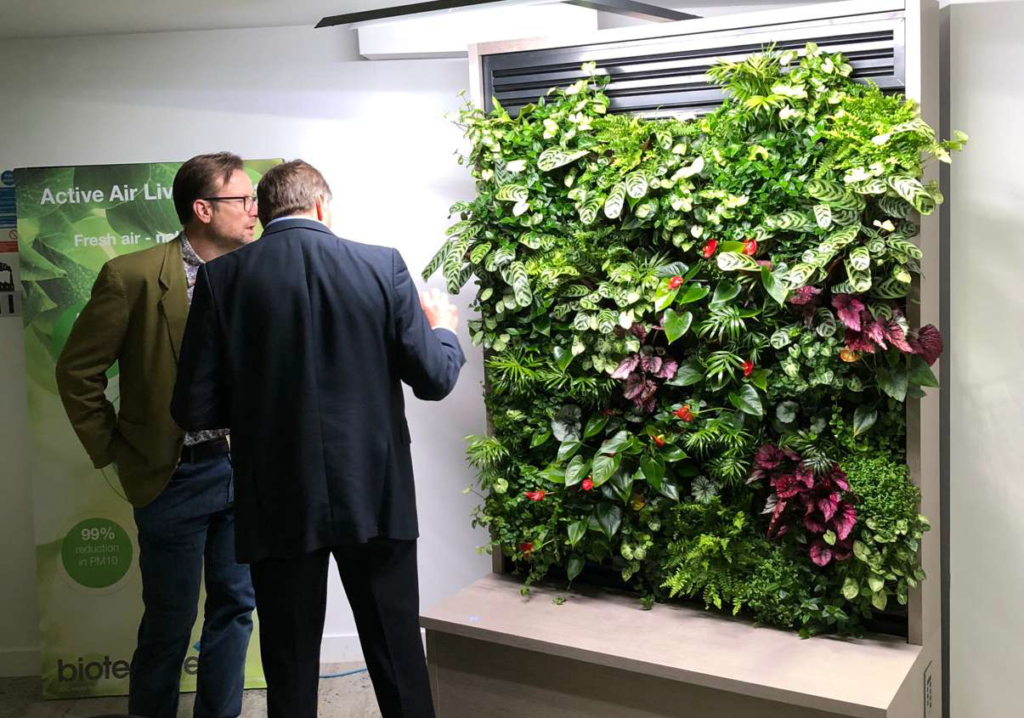 Biotecture's Active Airflow Unit (AAU) prototype was the initiation of this body of work, for which we've received extremely encouraging results in the laboratory and have successfully achieved Technology Readiness Level 4 (TRL4) – a key milestone in developing and commercialising the product to a wider market to improve air quality.
The next steps will be to optimise the product and perform further testing including live site tests in 2020. This will give us further scope to demonstrate the power of plants and how they can actively reduce pollutants and how we need to engineer and design the systems for their local environment and subsequently create zones of clean air.